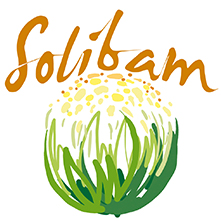 SOLIBAM - Strategies for Organic and Low Input integrated Breeding And Management
SOLIBAM cherche à répondre à la diversité des besoins des acteurs en favorisant la diversité génétique des cultures, elle-même associée et soutenue par une diversité de pratiques culturales. Il est fondamental de placer la diversité à tous les niveaux au centre des intérêts des agriculteurs pour gérer les plantes adventices et la santé des plantes cultivées. Les méthodes de sélection et structures variétales proposées stimuleront la diversité intra-variétale et fourniront des plantes adaptées à des pratiques spécifiques comme les associations d'espèces sous diverses formes et un travail simplifié du sol.
Le projet concerne des céréales (blé, orge et maïs), une légumineuse (la féverole) et des espèces potagères (haricot, chou pommé, brocoli et tomate).